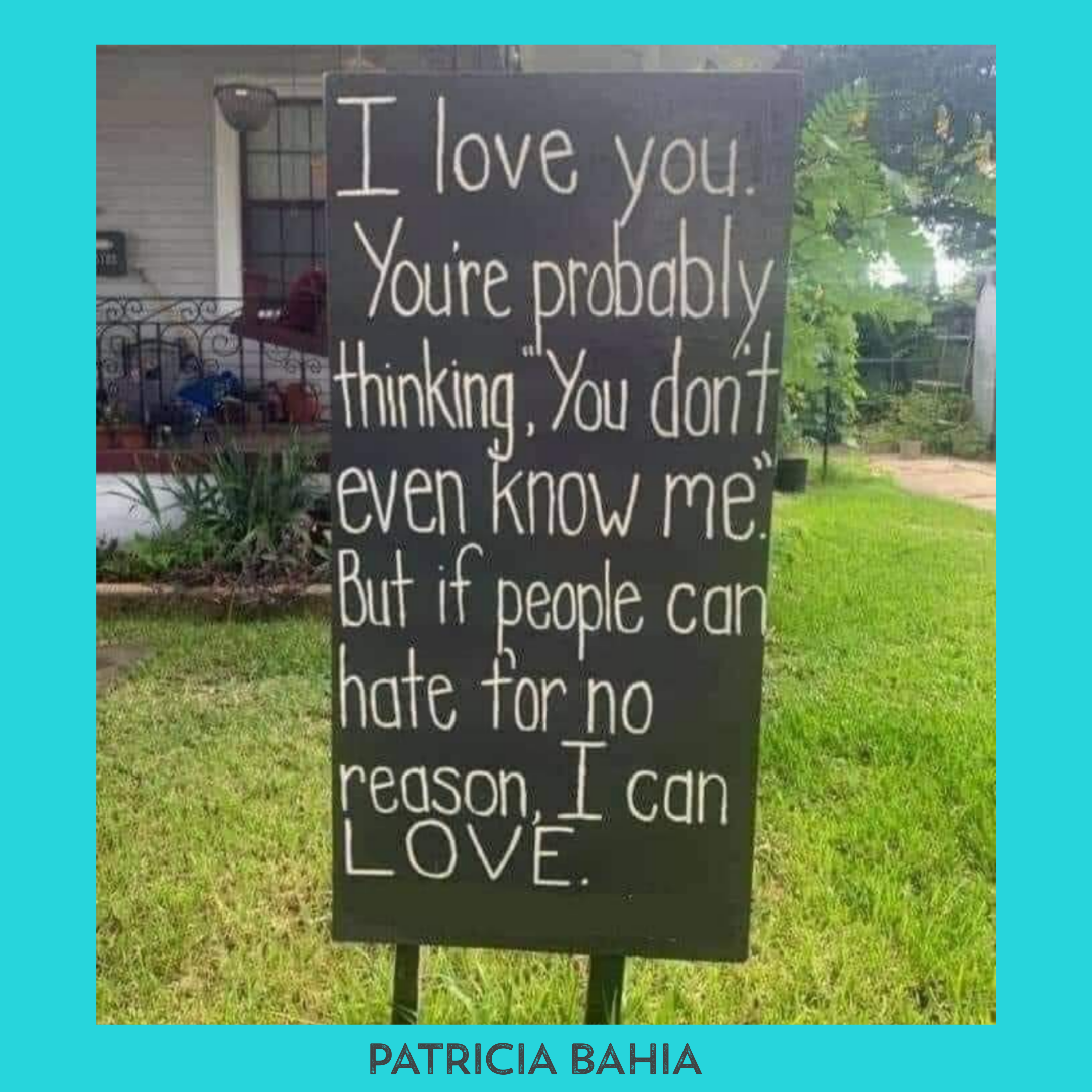 Hey you, I love you. 
You're probably thinking, 
"You don't even know me." 
But if people can hate for no reason, 
I can LOVE. 
• 
Really looking forward to sharing "Hey You, I Love You," a new song I wrote with Rev Claudia Carawan based on this idea. I'll be singing it at @agapebayarea on Sunday February 13th - Valentines Day Eve. 
• 
• 
• 
• 
#patriciabahia #bucketlistpassionista #bucketlistlife #mondaymotivation