Celebrating International Women's Day with this great review of my latest release "It's All Good," and it's feel-good empowering message. 
"'It's All Good' embodies the grounded, self-assured nature of so many iconic women throughout history. Bahia was initially inspired by a Caroline Caldwell quote — 'In a society that profits from your self-doubt, liking yourself is a rebellious act.' From there, Albers, Bahia, and Clearwater took the idea of self-confidence as a radical act and ran with it. The character created between all three writers is summed up perfectly by the title, 'It's All Good' — nonchalant, optimistic, and fully present in the moment." 
"Musically, 'It's All Good' combines Americana and pop styles, featuring piano, electric guitar, synth, and percussion. . . [T]he instrumentation reflects the intention perfectly, supporting the lighthearted arc with ease. Upbeat as well as uplifting, it's hard not to smile at first listen. If you're looking for a feel-good song to boost your mood, Patricia Bahia's 'It's All Good' has you covered."  - Natalie Powers, NEW FIRE MUSIC 
Shoutout to my awesome co-writers Alison Albers and Lucy Clearwater, and to producer extraordinaire, Bobby Holland. 
Thank you Natalie Powers of NEW FIRE MUSIC for the awesome review! 
Thank you Birdie, Cristina and team at BsquaredMGMT for the hookup - You Rock! 
• 
Check out the full review here: https://newfiremusic.net/its-all-good-with-patricia-bahia/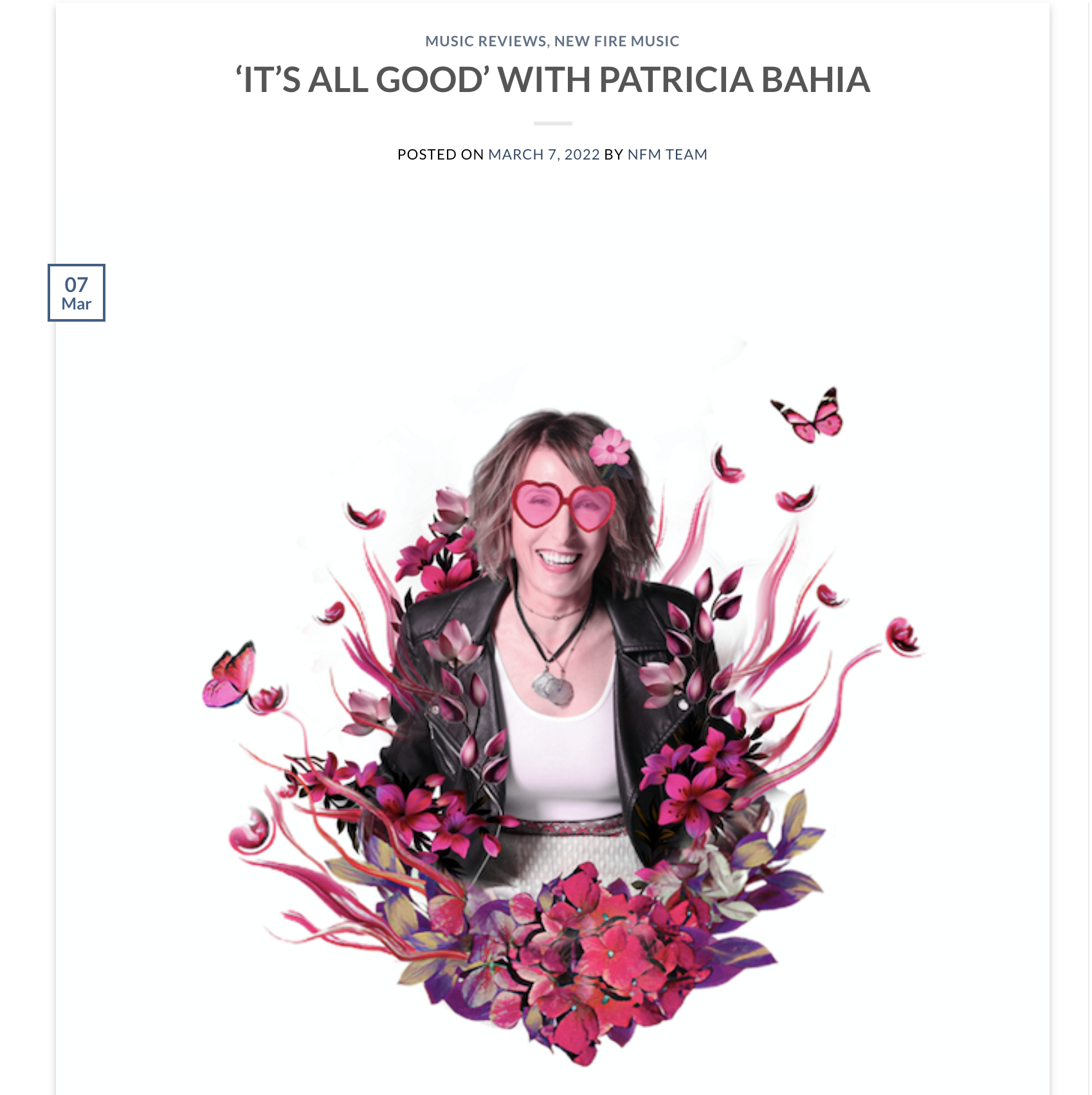 • 
• 
• 
• 
• 
• 
• 
#patriciabahia #bucketlistpassionista #bucketlistlife #itsallgood #internationalwomensday #alisonalbers #lucyclearwater #bobbyholland #teamworkmakesthedreamwork