My team won Top Tune!!! So grateful for the crazy fun adrenaline pumping experience of Top Tune - The Songwriters Game! 

What a night! Marky Lennon and I were given the title "Running The Red Lights" and 17 minutes to go off stage to write a song, and come back and perform it for the sold-out audience at the Fanatic Salon Theater (It helps that Marky could sing the phone book and still have the audience swooning.)  
Thank you to the show creators Jonathan Menchin and Tom Tully; the celebrity judges - Henry Phillips, Carla Collins, and Jann Karam; MC Lydia Robinson, "The Arrangers" band - Eric Liljestrand, Taras Prodaniuk, Todd Wolf, and Paulie Cerra, backup singers Ginger Smith, Karman Jeanne, and the awesome audience! 
Check out the performance video - the band is hearing the song for the first time as they are playing it!! Amazing
https://www.youtube.com/watch?v=4CyrdrwX43A
• 
Photo: Gregg Rugolo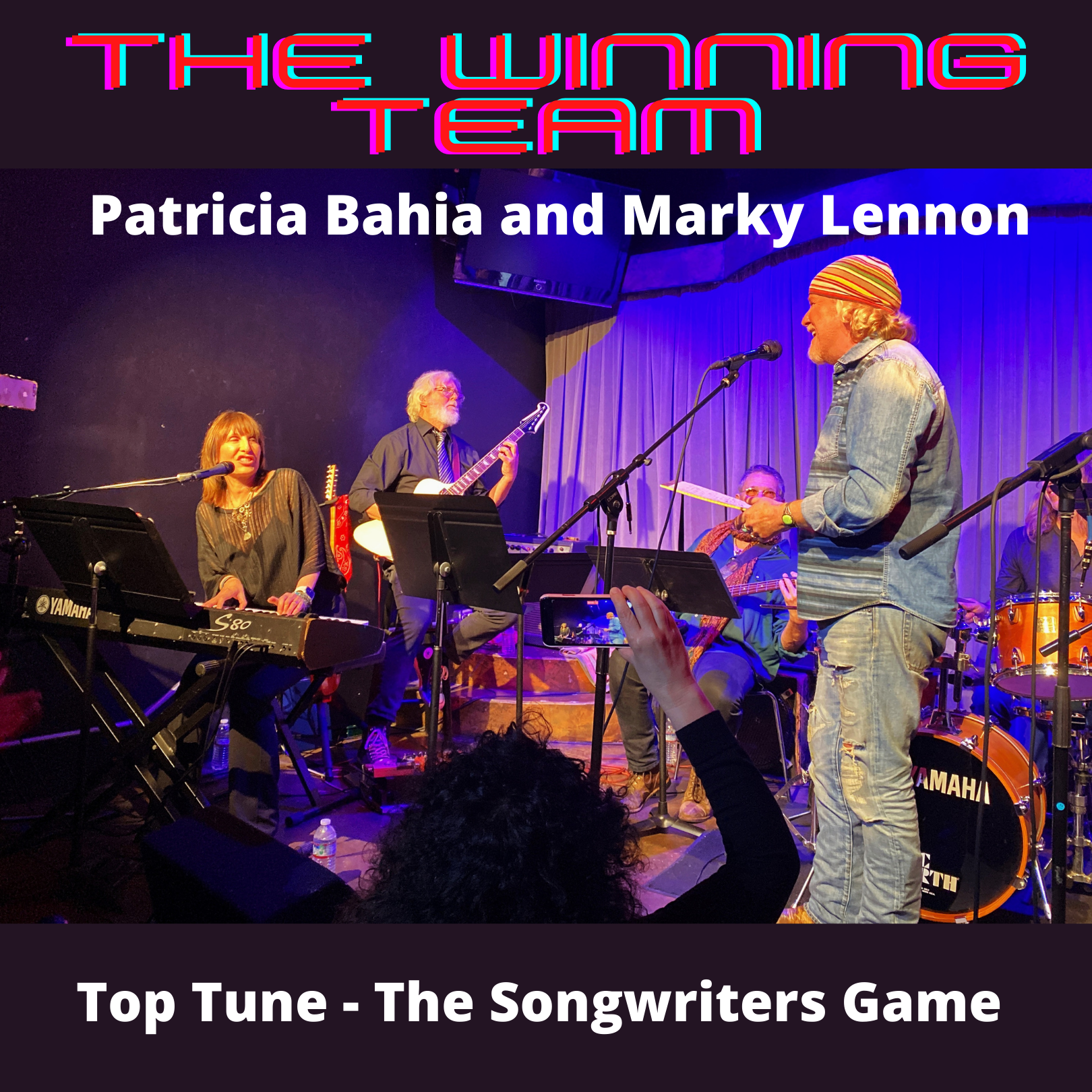 • 
• 
• 
• 
#patriciabahia #bucketlist #bucketlistlife #bucketlistpassionista #toptunethesongwritersgame